Top Rated Lawn Care Company in Pataskala Ohio
We are a Full Service Lawn Care Fertilizer, Pest Control, Landscaping & Hardscaping Company, Including Home Improvement / Maintenance, Trees & Shrubs, along with Snow Plowing & Salting.
Serving the following areas: Pataskala, Pickerington, Canal Winchester, Reynoldsburg, Blacklick, New Albany, Gahanna, Westerville, Johnstown, Granville, Newark, Heath, Baltimore, Millersport & Buckeye Lake.
Full Service Lawn Care
Professional Full Service Lawn Care to include Mowing, Granular Fertilizer, Weed and Grub Control, Insect Control, Aerations, Guaranteed Slice Seeding, and more.
Trees & Shrubs
We plant, trim, and maintain trees and shrubs as well as tree/shrub pest control so you can be surrounded by healthy and beautiful trees & shrubs.
Landscape/Hardscape
Our professional services include edging & mulching, installing new plants, landscape lighting, pruning, stump grinding, retaining walls, and paver patios.
Pest Control
We offer control of Ants, Spiders, Termites, Ticks & Fleas, Stinging Insects, Mosquitos, Rodents, General Pest, and So Much More.
Home Improvement
We provide general home improvement & maintenance for our clients to help with most repairs on and in your home.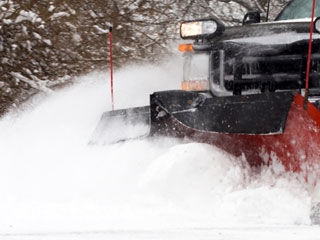 Snow Removal & Salting
Don't let Snow stop your business from doing business! We'll take care of your snow problem so you can keep your doors open! We Salt Hard to get Areas and more.
CALL US FOR QUESTIONS AT 614-559-0078

We are Fully insured and licensed. We offer reliable, QUALITY, Lawn Care and Landscaping services, as well as Home Maintenance at an affordable price. Our clients are typically homeowners and business owners who outsource all of their maintenance to our one-stop process. Are you a homeowner or business owner who doesn't have the time and/or knowledge to handle the maintenance of your home, yard, or business? Our process will ensure your work gets done the right way, and Cheaper than calling all the different Contracting Companies, and still Guarantee that you are satisfied.
Moneyback Guarantee!
We will work with you until you are satisfied or refund the amount of any labor charged.
Give us 1% of your trust and we'll earn the other 99%.
About Us
My name is Jeremy Nestor. My wife and I have four daughters and live in Pataskala. We attend Living Hope Church in Pataskala. My goal with this business is to "first Honor God with our business" then run a successful company to serve customers in a small service area including and surrounding our home town. I was born and raised in Pataskala and graduated from Watkins Memorial. I am very grateful for my family, business, and what God has done in my life.
My wife and I recently renovated a home and utilized Quality for a number of the various projects. This company was outstanding! Very attentive to detail and completed each phase on budget. Each employee was very eager to go 'the extra mile' to get things done correctly.
Quality Yard & Home Maintenance has been a dream come true! from the very first consultation to the services they have provided, I couldn't ask for better quality of work or people. They are responsive, easy to talk to, realistic, supportive, and man do they know what they're doing!! Most recently Zach mowed and trimmed my lawn and it looks beautiful (like always). If you've been looking for a company that does it all and does it well, you've found them!! I will be a customer for life.
I trust this company with all my yard and home maintenance needs, Without this company I would be lost !! The owner is caring and very considerate with an awesome work ethic. He makes sure every job is completed to his very high expectations.
I have used QYHM for over 2 years and have always received excellent service. From the smallest job to one costing several thousand dollars. Jeremy is very helpful and goes the extra mile to make sure you have a satisfactory outcome. Very professional and polite.
Jeremy and his crew are excellent in their work ethic and customer services. Years ago I worked for Jeremy as a crew leader for a short time. I saw the full extent of the business and was very impressed by how high the standards were compared to other businesses in the industry. He uses top-notch products and expects professional workmanship from his crew. Equally as important he treats his employees with deserved credits and rewards for rising to that standard.