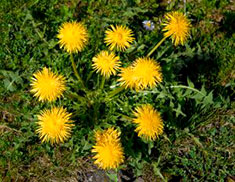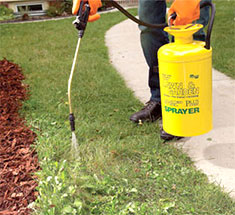 Lawn Care Reynoldsburg Ohio
Professional Lawn Care at an affordable price.
We offer a full service Lawn Care program including Lawn Fertilizer and Weed Control, Grub Control, Aerations and Guaranteed Slice Seeding.  We also offer Professional Mowing and Trimming, Brush Hogging (Field Mowing) and Rototilling, as well as Vegetation Control for flower beds, gravel driveways, and around fences and buildings to control overgrowth. If Poison Ivy is a problem we can take care of that too. We will customize your program for your lawn and landscape needs.
We treat each lawn as if it were our own.
We won't let you down if other lawn care companies have. Check out our Testimonials and join our happy customers. Our Quality lawn service brings a Smile to our customers because of the care and family values in which we run our lawn care and landscaping service company.
Jeremy, I wanted to take this opportunity to tell you how happy I am with the service and the results you have achieved with my lawn this summer. I used Scotts Lawn Service for 4 years and they continued to underwhelm me year on year, and this year I had enough and cancelled my service from them. From your early spring treatments through now your results are amazing thank you. I look forward to a healthy lawn for a long time with you in charge.
Quality Yard & Home Maintenance does a top notch job taking care of my home yard needs. My neighbors often comment on how healthy and green my yard is and wonder what's my secret. Jeremy and his team provide a great service at a fair price.
Quality Yard and Home Maintenance has been providing lawn treatments, including mowing services, nutrients, aerating, leveling and weed treatment for my yard for the past couple years. The service I used prior to Quality Yard was not yielding good results for the cost. Since switching to Quality Yard, my lawn has thickened up, and is very healthy. The overall 'curb appeal' of my home has increased dramatically since my lawn looks so good. The service levels are excellent and the prices very fair. I highly recommend Quality Yard and Home Maintenance.
Call us at
614-559-0078
Email us at
© 2023 Quality Yard and Home Maintenance LLC. All rights reserved.